Are the default ringtones too boring? Spice up your phone by making your own ringtones! While you can get ringtones from places like Zedge quickly and easily, you can instead invest a little more time and create your own ringtones with Audacity or GarageBand. If you have an iPhone with GarageBand, however, you can make ringtones without needing a computer. If you have an Android, you'll need to use a computer when making your ringtones. This minHour article teaches you step-by-step how to create a custom ringtone for your iPhone or Android phone.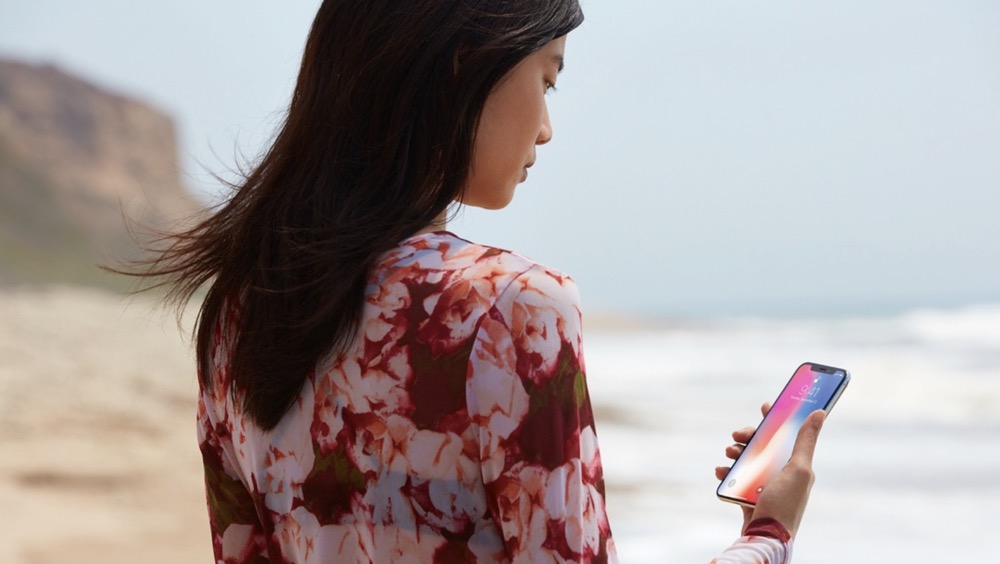 Creating iPhone Ringtones with GarageBand
Open GarageBand.
This app icon features a guitar on an orange and yellow gradient background.
If you don't have GarageBand, you can download it from the App Store for free.
Since the newest iteration of iTunes does not have a "Tones" section or compatibility to work with a Mac, you'll be better off not using a computer or iTunes.
For this, you'll need an unprotected song, like the music you've downloaded from YouTube, or voice memos that you've recorded on your phone.
Tap the "Keyboard" option.
This should show you a large picture of a keyboard.
The Tracks tab should be grey and active, if not, tap it.
If you don't see the different options or can't swipe left or right to see the different instruments, tap + first to create a new project.
Tap the Project icon.
It looks like three broken lines and will change to show you a breakdown of the audio tracks included in your project.
If the triangle icon (it looks like a metronome) is blue, tap it to make it grey.
Tap the Loop icon.
This icon looks like a loop and is the second icon from the right.
Navigate to your song.
You might find downloaded music or sounds that you've recorded in either the Files or Music tab.
Long-tap your song and drag it to a new track.
Just quickly tapping the song will play it instead of opening it in GarageBand, so you'll want to tap and hold it.
When you drag it to your project, don't insert it into your keyboard track. Instead, add it to the next track down.
Trim the track.
Tap the waveform and drag the yellow markers to trim your track. If you need to zoom in or out on the waveform, you can pinch or pull your fingers.
The track must be under 40 seconds long to be a ringtone. Since GarageBand doesn't track time, you'll need to be able to figure out the timing of your clip using something else as a timer.
Tap ▼.
This downward-pointing arrow is in the top left corner of your screen. A menu opens when you tap it.
Tap My Songs.
Your project now saves in GarageBand under "Recent" as "My Song."
Long-press your song.
This is from the "GarageBand Recents" page and more options will display to the side of your song thumbnail.
Tap Share.
It's at the bottom of the menu next to a Share icon.
Tap Ringtone.
This is the middle option with an icon of a bell and will export your project as a ringtone.
Name your project and tap Export.
You can now give your project a name so you'll recognize it. Once you tap , another window will pop up asking what to do with that ringtone.
Tap Use sound as.
Since the 40-second project was saved as a ringtone, you can immediately set it!
Tap an option for your ringtone.
You can either use it as the default ringtone, a text tone, or a ringtone for a specific contact.
If you don't want to set it, tap Done instead to keep your existing ringtone and save this project in your list of ringtones.
Creating Ringtones with Audacity
Download and install Audacity.
You can do this on a Windows or Mac computer for either Android or iPhones, but it is the best option for Androids. To do so:
Go to https://www.audacityteam.org/download/
Click the link for your operating system.
Click the installer link (Windows) or the dmg link (Mac).
Double-click the Audacity setup file.
Follow the instructions (Windows) or verify and install the application (Mac).
Download and install LAME.
LAME is an extension for Audacity that will allow you to save your ringtone as an MP3 file, which is preferable for Android phones. To do so:
Windows – Go to http://lame.buanzo.org/#lamewindl and click the Lame v3.99.3 for Windows.exe link. Double-click the setup file, click Yes when prompted, and follow the on-screen steps.
Mac – Go to http://lame.buanzo.org/#lameosxdl and click the Lame Library v3.99.5 for Audacity on macOS.dmg link. Double-click the DMG file, then verify and install LAME.
Open Audacity.
Its app icon resembles a blue pair of headphones with an orange sound wave between them.
If Audacity opened automatically after installing it, close it and re-open it to ensure that the LAME extension is incorporated.
Click File.
It's on the top-left side of the window. A drop-down menu will appear.
Click Open….
You'll find this near the top of the drop-down menu.
Select a song.
Find and click on a song that you want to use as your phone's ringtone, then click in the bottom-right corner of the window.
Select a section of the song.
Click and drag your mouse from the part of the song at which you want to start the ringtone to the part of the song at which you want to stop the ringtone.
You may want to listen to the song beforehand to get a rough idea of where you should start and stop.
Save the selection as a ringtone.
Click , click , click the "Save as type" drop-down box, click in the drop-down menu, click a save location on the left side of the window, and click in the bottom-right corner.
If you want to use your selected audio as an iPhone ringtone, add .m4r to the end of the file's name in the "File name" box, then go to the adding a ringtone to an iPhone section of this article.
Copy your ringtone.
Go to the folder in which you saved the ringtone, click the ringtone file to select it, and then press Ctrl+C (Windows) or ⌘ Command+C (Mac).
Connect your phone to your computer.
Attach the USB end of your Android's charger to your computer, then attach the charger end to your Android.
If you're on a Mac, you'll need to download Android File Transfer to view the Android's folders. To do so, go to http://www.android.com/filetransfer/, click DOWNLOAD NOW, double-click the downloaded DMG file, and install Android File Transfer.
An iPhone connected to a Mac will bring up Finder. You'll be able to move the ringtone to your phone there.
Open your Android's ringtone folder.
To do so:
Windows – Open Start, open the File Explorer
click your Android's name on the left side of the window, and double-click the Ringtones folder.
Mac – Open Android File Transfer, then double-click the Ringtones folder.
Some Androids store the Ringtones folder deep inside of the internal storage. If you can't find Ringtones in the main window, try opening the media folder, double-clicking audio, and then looking for ringtones there.
Paste in your ringtone.
Click a blank space in the folder, then press Ctrl+V (Windows) or ⌘ Command+V. Your ringtone file should appear in the folder, meaning that it is now on your Android's hard drive.
You should be able to find and select the ringtone in your Android's Settings.
While using Audacity gives you a lot of options for making your own ringtones, there are multiple ways to add ringtones to Androids.
Tips
Most phones support ringtone lengths of up to 40 seconds.
Warnings
Converting music that you own into a ringtone is legal, but selling those ringtones is not.